Grayell
Administrator


[M:945:3807:][D3v:http://rpgmenagerie.com/index.cgi?action=display&board=cs&thread=372&page=1#226]
member is online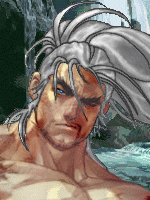 [b]"I've got your white wolf right here..."[/b][0:Baying at the moon...][1:Running with the pack...]





Joined: Aug 2011
Gender: Male


Posts: 5,527

New chat box.
« Thread Started on Jul 22, 2012, 7:47am »

---

The new chat box isn't actually new!

This is the chat box we used to have which I could no longer pay to have. But I did pay for it today, given the other one was not only causing some issues with page loading, but it also allowed those annoying strangers to PM you with silly messages.

The new chat is simpler, cleaner and looks better. You can register your name of course. It isn't as loud or have all the annoying smilies and so on, so I hope it works better for you.
Celephai
[M:55:155:][D3v:http://www.rpgmenagerie.com/index.cgi?action=display&board=cs&thread=411&page=1#1380]
member is offline




[0:It sleeps!][1:It lives!]





Joined: Aug 2011
Posts: 413

Re: New chat box.
« Reply #1 on Jul 22, 2012, 9:05am »

---

Are you still going to censor anything having to do with ponies?