Post by Ely on Jun 8, 2012 22:33:25 GMT -5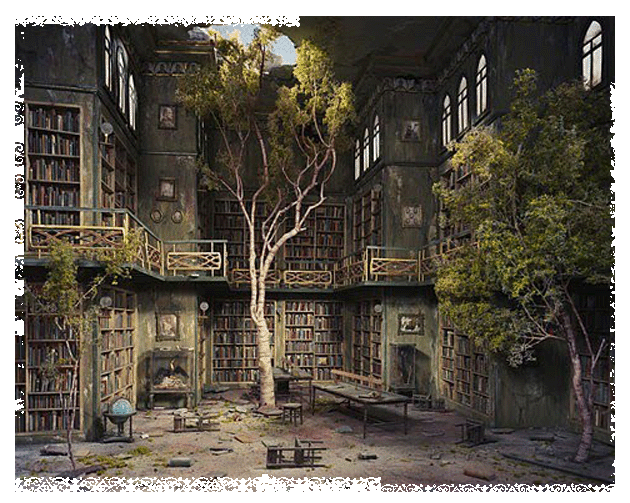 Ely's departure from Wistvale seven years ago was bound and gagged by armed bounty hunters. They had been hired by a cadre of merchants based in the city of Brindisi. She was young, reckless and the fire puppets she used to entertain the crowd for some quick cash got out of her control and started a fire in a popular Brindisi tavern. She ran from the consequences as fast as possible and straight into the camp of an out of work mercenary archer named Percival.
Ely and Perry spent the next few years practicing their respective crafts and avoiding bounty hunters. Fire magic and archery became a game of skill and enjoyment with both of them receiving accolades for the "firework" shows. But, as time went by Ely found herself homesick more and more, plus several close calls with a very determined set of mercenaries had her yearning for the safety of home. Trying to explain this to Perry increasingly muddled her tongue, too. She had no desire to see him hurt, especially on her behalf. She loved him dearly, he was the best friend she had ever had.
Eventually she fell back on the most basic of reasons to explain it. Cathians were a wandering people. It was the one quality that encompassed the whole race. And on or around their twenty-fifth year they returned home to either pass on what they had learned, find a life partner, or in Ely's case - as with all magic-users - take their master class test. Ely found no reason to linger, either after telling him, though her goodbyes carried none of the normal harmony resident in her voice.
Her timing had been spectacular, though. It was only a few days later that she was heading up the main road to Wistvale and into a rather bustling tavern. She had always been a garrulous sort, quick to speak and give opinions. That night however her attention was caught by a quiet young man. He seemed determined to remain quiet and she couldn't help but feel challenged by that.
The night passed as such things do, and can be read here:
rpgmenagerie.com/index.cgi?board=ww&action=display&thread=345&page=1
Ely forgot she was being hunted by mercenaries, she forgot why she left Perry, she forgot the covenant she had made to keep any others from harm. Her heart was drawn, like a moth to the flames, Kiga inspired. And before she had a chance to tell him of herself, before she had a chance to say much of anything, she was caught and spirited out of Wistvale in a padlocked iron cart. The next few years were spent working off her debts, conscripted out to one of the renowned Brindisi hospitals.
Eventually, Ely made it back to Cathia. But, the effusive and exceedingly, opinionated fire mage who left some seven years ago was profoundly changed. Ely passed her Master's test, much to the delight of her father, who had always been certain his daughter would be a wondrous mage. Her mother was quietly as proud, and Ely's grandmother, a venerable Cathain; well known for her alchemical abilities, was thrilled to learn of her granddaughter's new medicinal skills, if not particularly why she had come to learn them.
Ely regained her energy, though her voice was rarely heard at communal fires these days. Exhaustion did not plague her, even after an extended bout of fireworking. That came from her new status as a Master instead of an Adept. She no longer had to pull magic energy from her body or her immediate surroundings. As a master she could store magic for later use. She could rejoin Perry and never be as tired as she had been before, or worry about bounty hunters. Still, she made no preparations to leave.
Ely was silently unhappy, though her grandmother tried her best to encourage the young Cathian to speak of what bothered her. But, paying off her debt had not cured her, homecoming had not cured what ailed her, passing her master's test had not cured her, and being surrounded by dozens of new suitors who found her looks exotic instead of odd did not cure her. In fact, the more she thought on it the more Ely wondered if she was heartsick instead.
Her thoughts lingered often on the small town of Wistvale. And those Wistvale ruminations included the quiet Kiga. She missed him. Terribly. Three of her brothers lived in Fennen and Fennen was not that far away from Wistvale...
Ely stretched her neck. She folded her fingers together behind the back of her head and tried to sooth the muscle strain from several hours' worth of reading. She often lost track of time when her mind was occupied. She placed a silk ribbon in the book and put it aside.
The years had been kind to Ely. Her chance encounter with Perry had given her magic new direction. It had been quite profitable for a time, too. Eventually though, even her boundless energy was exhausted from the constant travel there "fireworks" show required. She had returned to Wistvale a few years ago.
Ely remembered Wistvale fondly.
She stood up and glanced around. The place was a ruin, the walls barely held up the roof, the floors were cracked, busted, and covered in tree roots as thick as a man's leg. Hell, there were trees growing right up through the tiles. She liked the trees. But, that was not why she had bought the place. Her home was stuffed floor to ceiling with books of all descriptions and holding all manner of information.
And, well, if her magic was a little excessive she wasn't going to make her living room any worse.